Design Requirements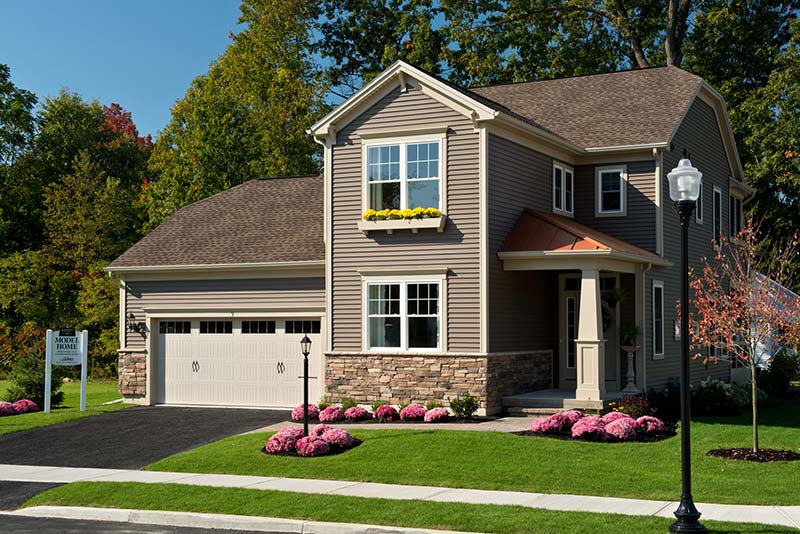 Today's homebuyers are sensitive to very different requirements than homes designed and built as little as four years ago. Values That Matter™ concept plans capture these new requirements in five specific areas: Functional Design, Flexibility of Usage, Economical to Build, Economical to Operate and Attention to Detail.
Functional Design
Functional design simply means the house works. The public spaces are separated from the private spaces by transitional areas such as vestibules or alcoves in hallways. Adequate storage is provided not only via clothes closets, but also with specific areas like broom closets, seasonal storage, built-in bookshelves, and designated areas in the garage for lawn care equipment or recreational items. Kitchen storage areas can be enhanced with special cabinetry for spices, pots & pans, and glassware. Often a choice in the location of the laundry room or the ability to have a stacked washer/dryer in a second location is very important in how a family lives.
Values That Matter™ plans pay special attention to providing family gathering spots such as kitchen eating islands. They also recognize the need for spaces specifically designed and equipped for study and home management, providing "tech centers", "study halls" and traditional studies in the designs.
Flexibility of Usage
The needs of homebuyers not only vary, but change over time. Values That Matter™ conceptual floorplans provide alternate layouts that satisfy these needs. Typical examples are formal dining rooms that can be converted to a home office or library, first floor studies that can serve as bedrooms with the addition of a tub or shower and second floor bedrooms that can be opened up to function as a game room or upstairs family room.
Economical to Build
Building economies translate into a great value proposition for the homebuyer and great resale value as well. Buyers benefit from value-driven design at all price points. These new plans utilize space above the garage and minimize two-story volume space. They are designed with efficient circulation space and don't have rooms with unused space. Individual rooms are sized to fit the overall size of the house. Furniture layouts are included for each room to illustrate for the homebuyer how the room functions and to show that the room is neither too big nor too small.
Economical to Operate
The most important operational factor is energy-efficiency. All Values That Matter™ homes are required to be Energy Star (or equivalent) certified. Design plays a significant role in achieving this requirement. Size, placement and shading of windows are carefully considered, and linear footage of exterior walls is optimized for the square footage of finished floor space. Two-story volume space is controlled. The homes are designed to adapt to the requirements of green building and to be finished with materials and systems that optimize life cycle costs.
Attention to Detail
A home is special to the owner because it has what we call memory points. Design elements that make it unique and exciting. The use of materials and craftsmanship that provide life long value. Each of the home designs provide opportunities for the builder to create memory points such as entertainment and fireplace locations, stair configuration and railing details, interesting kitchen island shapes, detailing in transitional areas and spacious master baths.